Outdoor Photography Sessions
When was the last time you existed in a photograph with your kids… one that wasn't a selfie…? If it's hard to recall a time, then it means you are due for one of our natural, fun filled, laughter inducing outdoor photo sessions! Children weren't designed to sit still and pose, so I never expect them to. I am totally prepared to run around after them, encourage you to play with them, spin them around, make them giggle that contagious belly laugh that gets you every time. These are the moments you want to relive when your children are all grown up and are too big to spin around, let alone pick up!
Our outdoor photo sessions are kept simple and are carefully structured by me to ensure you get the most authentic connections with each other during our session time. To capture that gorgeous golden glow you see in most of my images, I schedule sessions in the afternoon or evening, just an hour before sunset. Some locations in Sydney also work just as well with morning light, so if an evening session is not possible, I can suggest some locations that would suit a morning session instead. Sessions generally run for close to an hour and start at either 3:30pm outside of daylight savings (April-September) or from around 6pm during daylight savings (October – March). Morning sessions are for select locations and start from 6:30-7am.
If you are unsure of how your little ones will be with a late session, trust me when I say that bedtime will be the last thing on their minds. They are going to be so caught up having insane amounts of fun with you. I promise you, the small break in their routine will be completely worth it!
Because I only schedule 4 weekend outdoor sessions per month at sunset, it is a good idea to book well ahead of time so as to avoid disappointment, as weekends can book out months in advance. Weekday sunset sessions are available.
outdoor Photography Prices
$795.00 - SWEET & PETITE PACKAGE INCLUDES
Your 1-2 hour Lifestyle photography session for up to 6 people (immediate family only), 10 of your favourite images selected from your image gallery edited in both colour and B&W high res jpeg files accessed via digital download.
You do not need to decide on a final package until you have viewed your image gallery and selected your favourites. You start out on our Sweet & Petite package and then you have the option to upgrade your package to include more images and products. The upgrade balance costs are then due before delivery, or can be split into instalments over the weeks leading up to delivery. 
PACKAGE UPGRADE OPTIONS
+$600 – ELYSIUM ESSENTIALS  |  Upgraded from the Sweet & Petite package – Includes 25 of your favourite images on USB as Hi and Low Res digital images in both colour and B&W versions, a 5x7in reference colour print of each selected image
+$1200 – THE WHOLE SHEBANG  |  Upgraded from the Sweet & Petite package – Includes your entire image gallery of over 40 images supplied as Hi and Low resolution digital images in both colour and B&W versions on USB, a 5×7in reference colour print of each image, one A2 size fine art print, a 10×10 inch Flush mount 'Lite' ALBUM with 20pg (10 double spreads) filled with your beautiful images, and a $200 Print Credit.
HOW WILL YOU DISPLAY YOUR IMAGES?
You've had an amazing wedding day, received your gallery of priceless memories to treasure forever, now it's time to bring those images to life off the screen and into print! Click HERE to see our range of artwork options and select the best items for your home. We have something to suit everyone.
Candid documentation of your family's story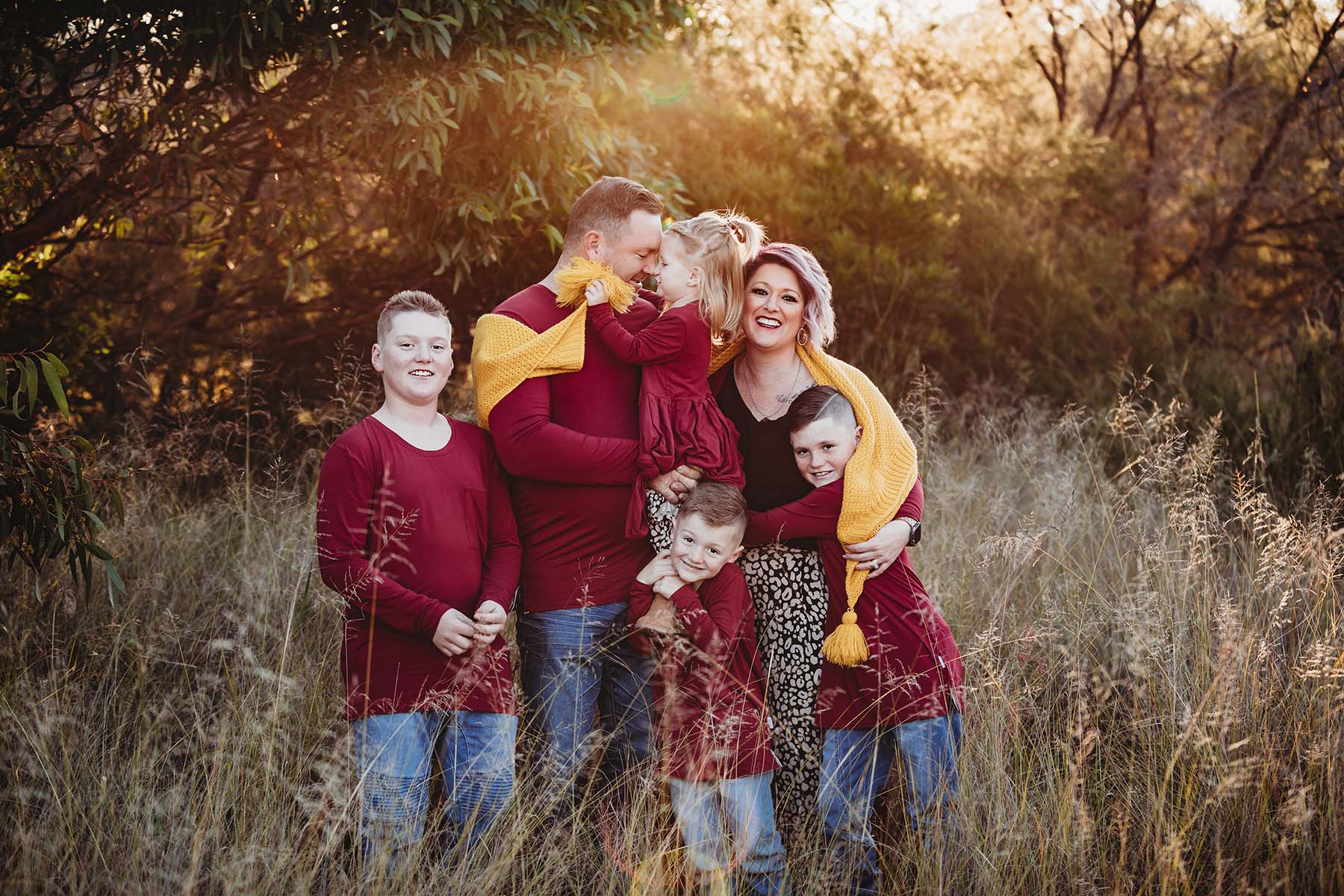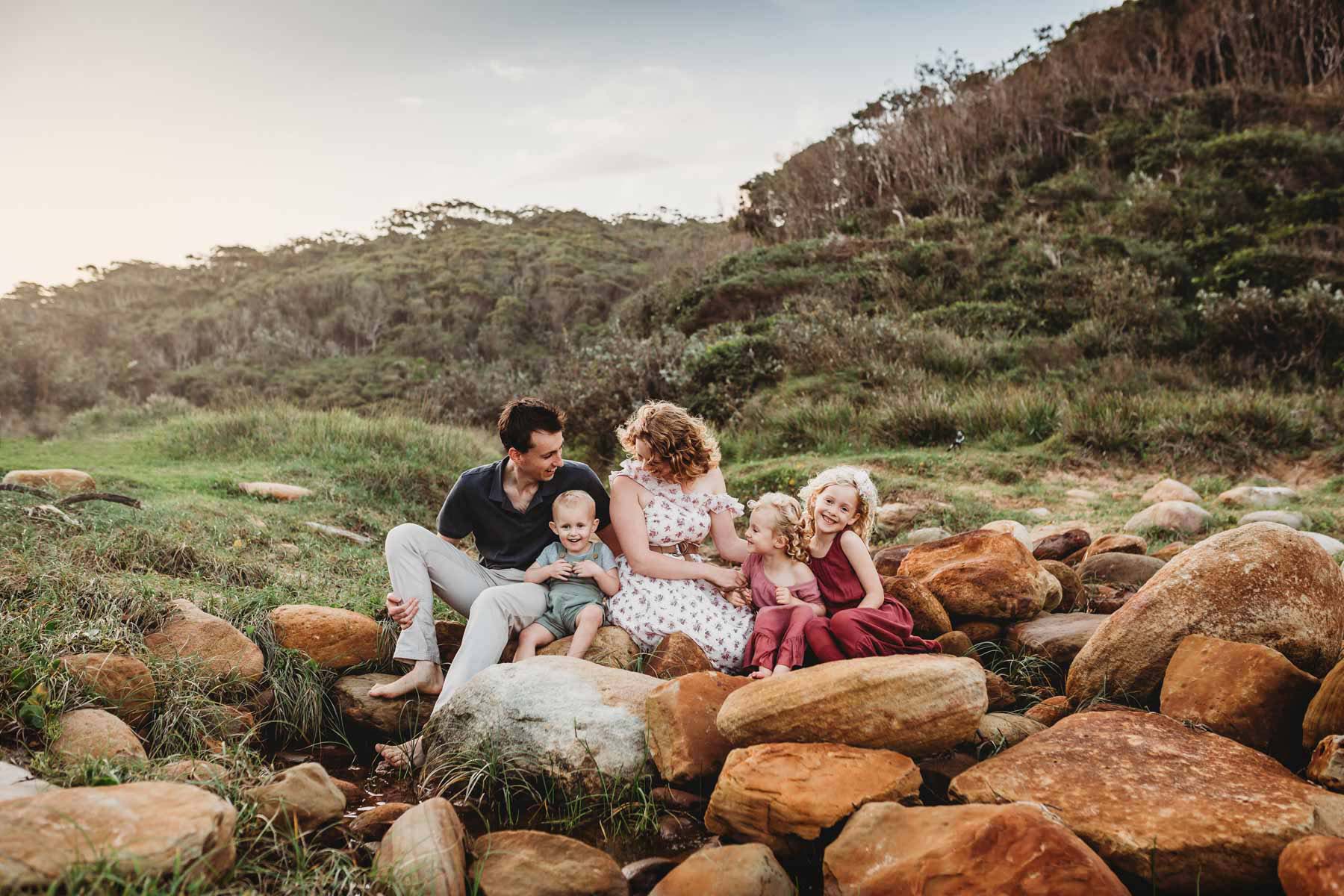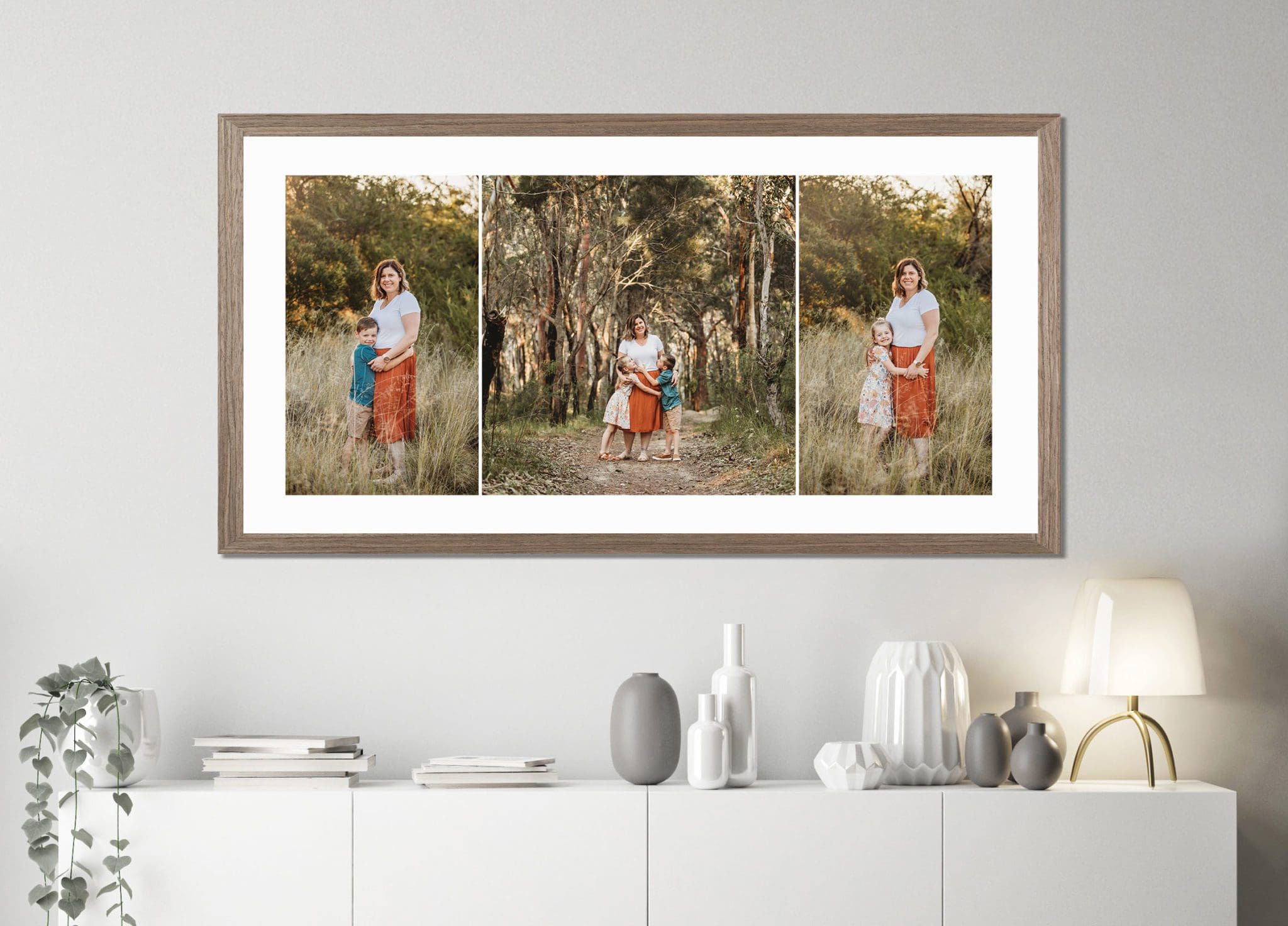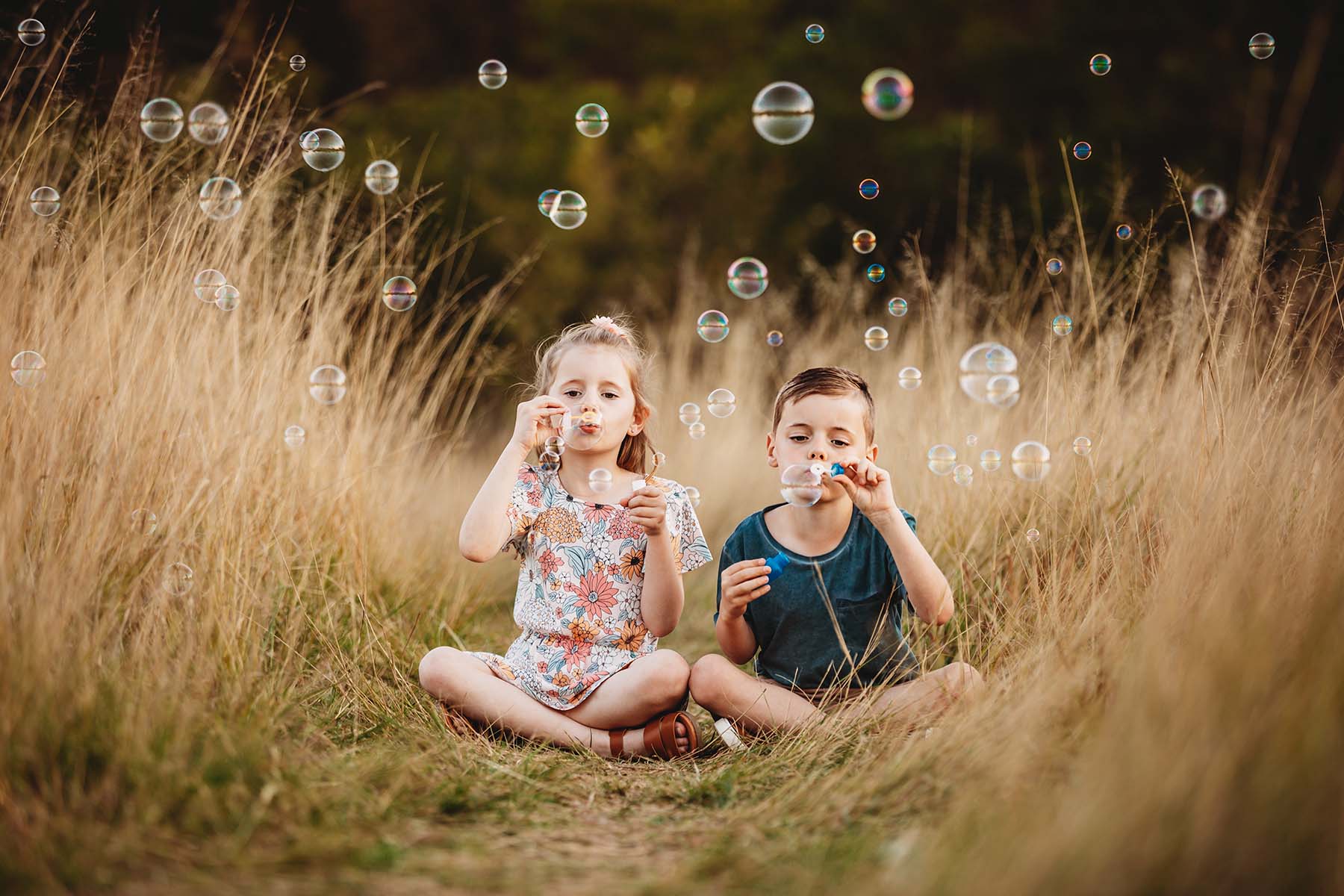 Where is a good place to have our session?
Your chosen location should be somewhere meaningful to you and your family. It could be your favourite Sunday dog walking reserve, the beach where he proposed, the fruit orchid you take the kids for mandarin picking, the long grassy reserve at the end of your street, the river you go fishing at, or the urban backdrop of your beautiful city. I have many fantastic location suggestions though if you do find yourselves stuck for ideas. 
For newborns and young babies, I recommend having a relaxed and natural in-home session. You can walk around barefoot in your comfy clothes, curl up in bed with your little ones, the kids can play and have a tickle with you, even the fur babies can be included. It's a fantastic way to capture the raw natural beauty in your everyday life! You can find info on our in-home sessions HERE.
Do you offer extended family sessions?
I do not offer extended family sessions. I love being able to give my full creative attention to each and every family I photograph. Limiting my sessions to immediate family only allows me to provide you with a fun, enjoyable and unique experience rather than spending a whole session organizing and arranging multiple families into various poses and set ups.
What if rain is forecast on our session date?
I shoot in all weather, EXCEPT RAIN! If it's sunny, great… if it's a little cloudy, even better… if it's raining, we reschedule! I do keep a close watch on the weather in the lead up to your session date, so we usually have a good idea of what will happen a few days prior.
What if we are sick on our session date?
If you are sick, we reschedule. Even if I have the slightest hint of a cold, we'll reschedule. It's not worth taking any risks when small children and babies are involved. There is no fee to reschedule, provided that the rescheduled session takes place within 1 month from the original date.
When can we expect to receive our photos?
You'll receive a link to your password protected online gallery within 2 weeks from your session date. There, you will be able to view your entire gallery and select the images you would like as part of your chosen package. You also have the option to purchase the entire gallery if you find it just too hard to choose. After you've made your selections, any printed options which are part of your selected package will be ordered, your hi-res and web sized image files will be prepared and everything will be posted out to you in a neat little package. The entire process can take anywhere from around 4-5 weeks for digital + print packages, or up to 8 weeks if you select the entire gallery with album option. I promise you they're worth the wait!
Do you provide us with the RAW image files?
No, you receive only full resolution edited Jpeg files. RAW files are only readable through special photo editing software and are not part of the full service photography experience I pride myself on.
Can you retouch my images to make me thinner/remove my wrinkles/change my outfit colour?
The level of professional editing invested into each and every image is done in a way to enhance what was captured and bring out the optimum colour and tone. For further high-end editing, an additional hourly rate is charged.
How far do you travel for outdoor locations?
I service all of the Sydney region, but anywhere outside of Sydney (including Central Coast/Lower Blue Mountains/Wollongong or further) will incur an additional travel fee.
Do you offer discounts if we book more than 1 session?
certainly do! Ask me about my Bundles options when making your booking. The ideal times to capture your baby's milestones in the first year are Maternity to capture you in all your pregnant glory, Newborn, 6-9 months when they can sit unassisted, and then as they turn the big O.N.E!
FOLLOW ME ON INSTAGRAM
@elysiumphotography.au 
© 2022 Elysium Photography | ABN 76 016 833 019
All images and designs from this site are copyrighted by Laura Smith and Elysium Photography. You must not copy or modify any content in an unauthorised manner. Unauthorised use of Elysium Photography images and materials may infringe the Copyright Act 1968 (Cth) and could result in legal liability.
Elysium Photography provides on location and studio Maternity, Newborn, Sitter, Cake smash, Family and Wedding photography and services all Sydney city and metro areas