photography wall art, display boxes & albums

Our range of printed options provide clients with a timeless and beautiful way to present their images. Our range of wall art comes with a 75 year warranty and our albums are custom designed and filled with your precious memories. To view our full product guide showing sizes and finishes, please fill out a request form at the bottom of this page. Scroll down to see all the ways you can get your most treasured memories off the screen and bring them to life through the power of printing!
Our range of albums are carefully crafted here in Australia. They have glorious thick sturdy pages adorned with your beautiful images. We offer 3 styles of album to suits all tastes. Also on offer are our Parent Albums. These are a replica of your Album presented in a compact 5x5in size. All albums start with 10 double spreads (20 pages) with the option to purchase additional spreads.

Our ELEMENTAL Album comes with your favourite image on the cover, protected with a velvety soft matt laminate and thick flush mount pages.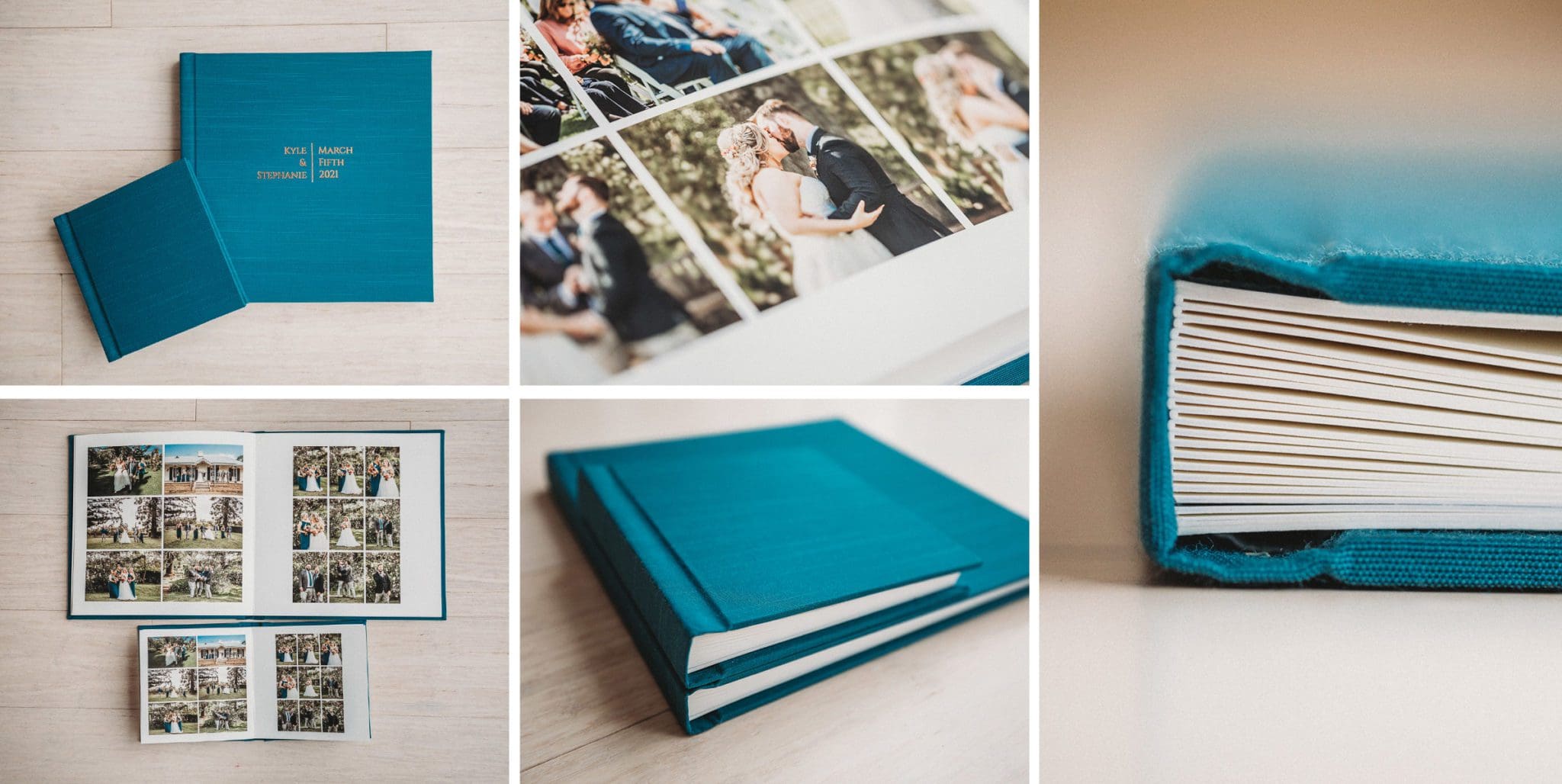 Our BESPOKE Album offers the flexibility of being fully customised by you. It comes with your choice of material or image cover, embossed with your baby's, family's or wedding details. You can opt for our standard thick flush mount pages or thinner fine art matte paper to fill your album.  Also on show are our Parent Albums. These are an exact replica of your Album layout and are the perfect gift idea for the parents or grandparents.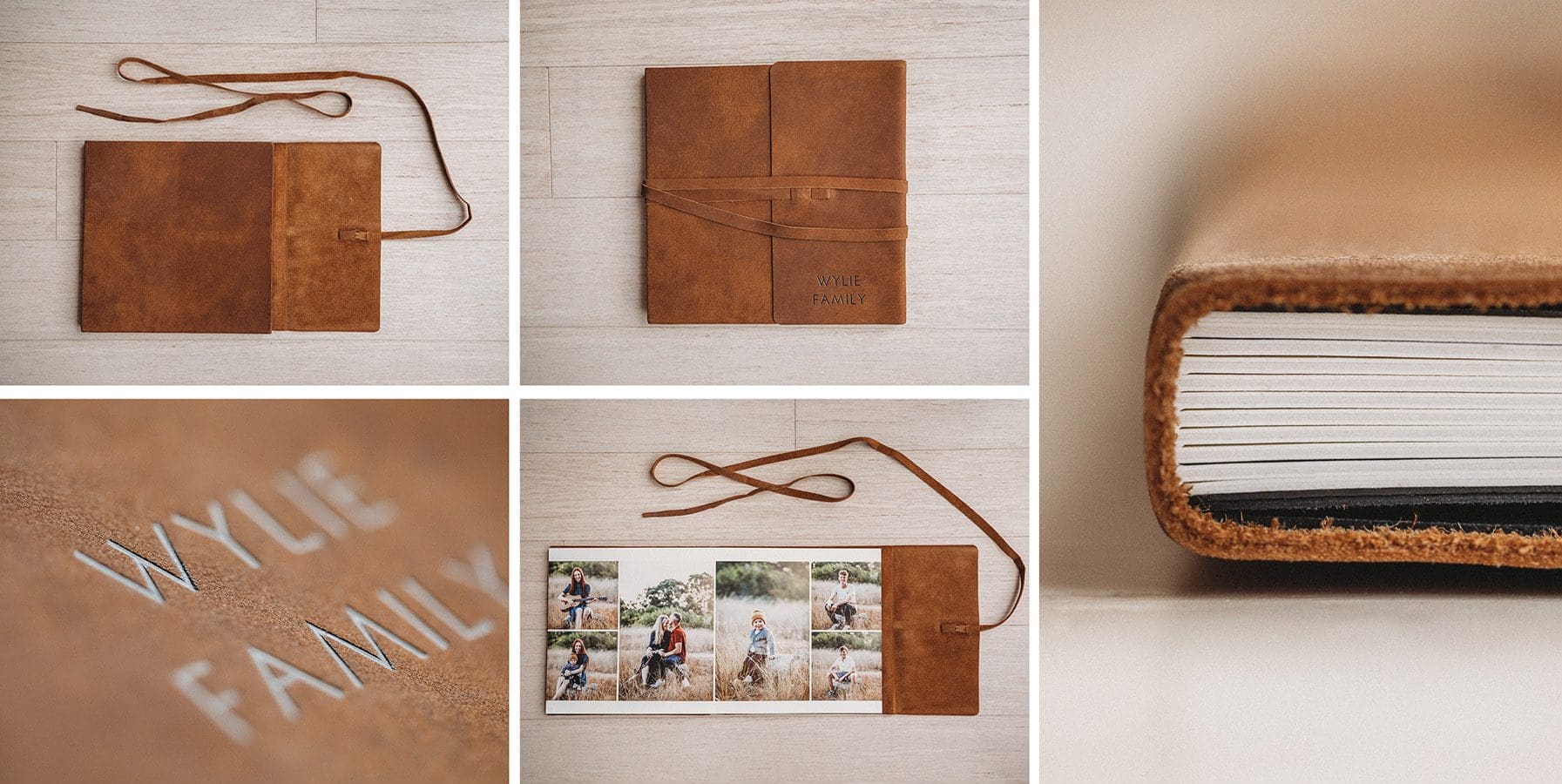 The MEMOIR Album is for those wanting a little more luxury with the glorious soft feel of a leather cover. It comes in a range of shades with a soft wrap cover, embossed with your baby's, family's or wedding details.  This is a unique and impressive way to exhibit your story.

Our bamboo portrait boxes are a wonderful way to turn your 5×7" prints into instant finished artwork. A superb keepsake box filled with matted prints and customised with your choice of image on the lid and your baby's birth details forever preserved on the inside. As your little treasure grows, you can use the box for all of their mementos like their first tooth, or a lock of hair. The Heirloom Portrait box comes with either 10 or 20 matted 5×7″ prints. Digital image files are purchased separately.

All of our Wall Art options come ready to hang. You can purchase single pieces or create an instant feature wall with one of our Multi Piece Collections. Our Wall Art options cater for all tastes and include Wood Prints, Canvas Prints, Framed Fine Art Prints, or our extremely popular Framed Canvas Prints. Our Wall Art Pieces are carefully made right here in Australia and each piece comes with the matching digital image file and a 75 year warranty! A beautiful way to display your gorgeous images for all to see! Our Ready to Hang pieces range from $600 – $1400, and Multiple Piece collections range from $1700 – $3800.

Your beautiful photographic print is mounted onto a 17mm raw timber panel (strong enough to resist moisture and humidity). It is then finished off with a slightly textured satin laminate for extra protection and a beautiful, soft finish. Your wood print comes with a clever routed groove on the back to allow for easy wall hanging.

Your chosen image is printed onto 450gsm US-made archival canvas using Archival Pigment inks. It is then carefully stretched over Double-profiled hardwood frames and is finished with a satin laminate to provide UV, moisture, and handling protection. Supplied ready to hang.

Turn your images into instant works of art with our stunning frames, handmade in Australia.  With 8 moulding colours including black, white and 6 stunning wood tones, our frame series are sure to be an impressive and timeless addition to any room. Featuring high end Italian hardwood moulding your image is protected by UV resistent acrylic which is safer than glass and will protect your precious memories for years to come. All frames arrive printed, mounted, framed and ready for you to hang.

Our framed canvas prints are a modern take on the classic canvas prints. We took our canvas prints with their archival inks, hardwood frames, and UV laminate finish and surrounded them with a sleek oak frame. They come with a tapered finish and professional grade hanging sttachments.

Acrylic Tiles are a beautiful modern way to show off your gorgeous images. They are perfect for desks or hall tables and are free standing, so no hooks or tools required! They add a depth and beauty that you just don't see with normal loose prints. Your stunning pictures are printed onto high quality archival paper and then mounted behind 3cm thick clear perspex. We offer a range of individual sizes, or the convenience of bundle packages which bulk our most popular sizes together in one discounted collection. You can rest assured knowing that your Acrylic Tile purchase is protected by a 75 year guarantee! Prices starting from $250