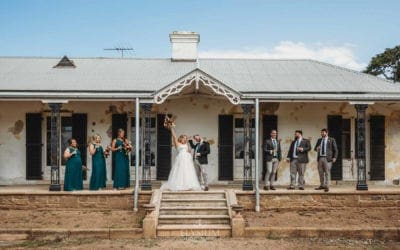 I've had the pleasure of knowing Kyle and Steph for a number of years now. Kyle is the brother of one of my great friends, and I met Steph at their friends wedding I was photographing back in 2017 just after they had started dating. Fast forward to now and they are...
FOLLOW ME ON INSTAGRAM
@elysiumphotography.au 
© 2015-2021 Elysium Photography | ABN 76 016 833 019
All images and designs from this site are copyrighted by Laura Smith and Elysium Photography. You must not copy or modify any material in an unauthorised manner. Unauthorised use of Elysium Photography images and materials may infringe the Copyright Act 1968 (Cth) and could result in legal liability.
Elysium Photography provides on location photography sessions and services all Sydney city and metro areas
Sydney Maternity Photographer | Maternity Photographer | Maternity Photos | Pregnancy Photographer | Sydney Newborn Photographer | Newborn Photographer | Newborn Photos | Sydney Baby Photographer | Lifestyle Newborn Photographer | In-home Newborn Photography | Candid photography | Natural Photography | Unposed Photography | Sydney Family Photographer | Family Portrait Photographer | Outdoor photographer | Family Photography | Family Photographer Sydney | Sydney Photographer | Inner West Photographer | North Sydney Photographer | Hills District Photographer | Western Sydney Photographer | Sydney City Photographer | Forest District Photographer | Eastern Suburbs Photographer | Northern Beaches Photographer | Macarthur Region Photographer | Lower North Shore Photographer | Upper North Shore Photographer | Northern Suburbs Photographer | South West Sydney Photographer | South East Sydney Photographer | South Sydney Photographer | St George Region Photographer | Shire Photographer | Camden Photographer Studio Photographer | Studio Newborn Photographer | Cake Smash Photographer| Sydney Wedding Photographer | Wedding Photographer | Wedding Photos | Outdoor Wedding Photographer | Sydney Wedding Photography | Engagement Photographer | Couples Photos | Sydney Couples Photographer | Lifestyle Wedding Photographer | Church Wedding Photography | Candid photography | Natural Photography | Unposed Photography | Sydney Marriage Photographer | Wedding Portrait Photographer | Wedding Photography | Wedding Photographer Sydney | AIPP Wedding Photographer | Location Photography | Southern Highlands Wedding Photographer | Blue Mountains Wedding Photographer | Central Coast Wedding Photographer | South Coast Wedding Photographer | Hunter Region Wedding Photographer | Destination Wedding Photographer | International Wedding Photographer | Interstate Wedding Photographer